Health and social services organizations are faced with unique challenges and an increasing list of government regulations to comply with. The directors and managers of these organizations must be effective stewards of their resources, using them wisely. Whether you're in-home elderly care or youth social services, you need accurate and timely reporting, easy access to data, donor information, allocations and funds tracking, budgeting, monitoring cash flow, and preventing overspending.
And it's very likely that your current accounting system isn't meeting those needs. Having your operations, financial data, payroll, human resources, scheduling, communications, fund tracking, purchase control, and budgeting in a single database is critical for success; such a system offers you easy access to data and keeps you organized with alerts, dashboards, and reporting, all of which are critical to your long-term success.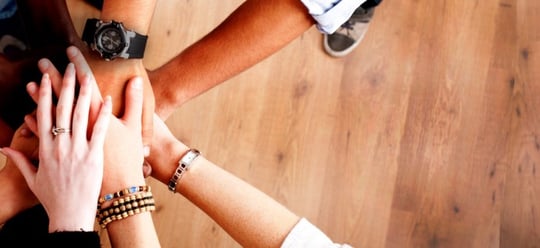 Asyma Solutions understands that every non-profit is different and that every non-profit's challenges are unique. Whether you're funded by grants, contributions, service fees, or a combination of methods, our solution can help you manage those funds, smooth your audits, and provide transparency at every level.

As best practices evolve and business automation software is enhanced, you must also evolve. Asyma specializes in non-profit and First Nation organization process analysis and provides a detailed analysis that reduces or eliminates countless wasted hours and resources every year due to issues like duplication and human error. Our analysis also optimizes your processes and allows you to take advantage of the technology and advances in management best practices, ensuring your ongoing success.

Is your non-profit organization troubled by:
Inability to manage costs and procurement and cash balances?
Inability to manage department overspending?
Inability to easily prepare and track budgets by division/department?
Inability to easily analyze expenditures against budget?
Difficult to track payroll expenditures to departments and divisions?
Inability to adequately track material costs?
Poor access to data, including donor information, allocations, and funds tracking?
Inability to adequately track health and safety issues?
Poor processing procedures resulting in entry errors?
Cumbersome reporting?
Asyma Solutions consultants can improve your organization through planning, tracking, and process improvements, including:
Improved payroll processing requirements.
Timely reports to control material, labour, and equipment costs.
Proper procedures to document budgets and department spending.
Proper flow of information for timely and accurate department costs and comparison to estimates.
Purchase order control processing with procurement controls.
Timesheet automation with integration to payroll.