Maverick Oilfield Services Ltd. is a leading provider of Oil and Gas Construction and Transportation services delivering safe, efficient, and innovative quality solutions with their highly skilled team.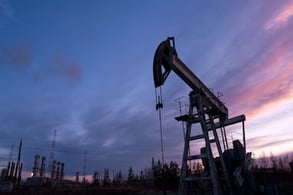 Whether it's a single well battery or a new, ground-up multi-module facility or pipeline, Maverick's crews of experienced supervisors, pipefitters, welders, and operators offer a construction solution that meets or exceeds industry and customer standards. The transportation division is a growing segment of Maverick's service offering, providing customers the competent and qualified personnel required to get their loads safely and efficiently from the vendor to the job site.
Challenges:
Handling both construction and transportation processing requirements
Timely project costing to hold project managers accountable
Eliminating double entry and reducing errors
Solutions:
Sage 300 ERP
Technisoft Service Manager
Ready to Read More?
To receive our case study, please fill out the form on this page and we'll email you right away.